An Overview of the Library:
The role of the central library of the institutions as Information Centre in catering to the academic and learning needs of the faculty and students alike is very vital. Since inception, is serves all the students from under graduation and masters along with the research section of St. Mary's Group of Institutions Guntur.

The library aims at providing premium quality learning resources: books, journals, e-journals and CDs catering to the courses of study of diverse Engineering and Technology and of general nature to the students and Teaching Staff. The Library also supports Departmental Libraries for acquisition and maintenance of titles throughout the academic year.
FACILITIES IN LIBRARY

1.

The area of the library is 610 Sq.Mts.

2.

The library seating capacity is 200.

3.

No. of racks in the library is 122.

4.

No. of Computers in the library is 35.

5.

Issue/Return Service

6.

Reference Section

7.

OPAC

8.

Internet service.

9.

Registered with NDL, NPTEL, DELNET, etc.

10.

New arrivals display.

11

Periodical Section
LIBRARY COLLECTION

1.

Total No. of Books

25513

2.

No. of Titles

7051

3.

No. of Reference Books

7049

4.

No. of Journals

128

5.

No. of News Papers

12

6.

No. of Project Titles

2284
List of Online National / International Journals subscribed
| | |
| --- | --- |
| S.No | Journal Subscribed |
| 1. | IESTC |
| 2. | IPC |
| 3. | IMC |
| 4. | DELNET |
DEPT-WISE JOURNALS DETAILS
SNO
DEPT
NO.OF PRINT JOURNALS
NO.OF E-JOURNALS

1.

ECE

11

505

2.

CSE

11

173

3.

IT

11

173

4.

EEE

11

193

5.

ME

16

504

6.

CE

11

170

7.

MBA

24

206

8.

MCA

21

173

9.   H&S

-

100

GRAND TOTAL
116
2197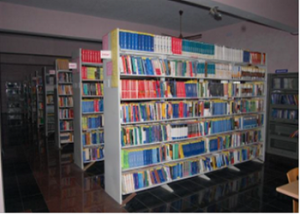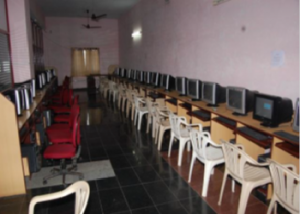 Details of the Library:
Total area of the library - 0 Sq. Mts.
Total Computers =36
Total seating capacity = 170
Open on working days –30am-6.00pm
Open on holidays = 8am to 2 pm
Before examination days= 7am to 8 pm
During examination days = 7am to 8 pm
During vacation = 8 am to 2 pm
Layout of the library (individual reading carrels, lounge area for browsing and relaxed reading, IT zone for accessing e-resources) 3m*5.0m=26.5 sq mts
Individual reading carrels - 5 sq mts

IT-Zone for accessing e-resources-

1m*5.0m=55 sq mts