About the department
The department came into existence since the very inception of St. Mary's Group of Institutions Guntur, in 2007. The Objective of the department is to provide value based education for the budding scientist/engineers, who just step into the world of technical education by igniting innovative ideas, to ready them for advanced learning.
Starting with 4 branches - EEE, ECE, CSE & IT at a strength of 240 has propagated to what it is now 840 students includes MECH & CIVIL
The strength of the department lies in the qualified and experienced faculty who strive hard for fostering student development and enhance their learning abilities.
Department of Mathematics
The objective of the department is to provide quality teaching for engineering students to improve logical, analytical problem solving methods in the areas: Engineering Mathematics, Mathematical Methods, Probability and Statistics, Mathematical Foundations of Computer Science, Operational Research, Complex variables and Statistical Methods. The department's well qualified and devoted faculty involved in active research programmes. The faculty attends workshops, seminars regularly and publishes articles in various national and international publications.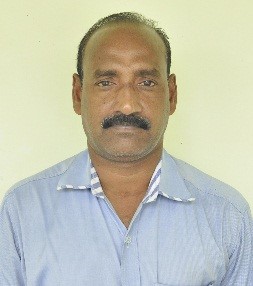 Head of the Department -
Dr. S. Govardhana Rao, MSc (Tech), M. Phil., PhD
Department of Physics
The department serves the students to become competent, creative and ethical graduates who are experts in computational, analytical and experimental skills in the Engineering field. The Department has well equipped laboratory with sophisticated equipment. The well-qualified, experienced and dedicated staff have actively involved in research and attended number of workshops, national and international seminars.
Department of Chemistry:
The department supports students in inculcating knowledge in the field of chemistry for extending their knowledge boundaries in both theory and practical. Students will be introduced to various materials and their selection for designing engineering works. The lab is equipped with the sophisticated apparatus for conducting experiments as referred in the university syllabus.
Department of English:
The department coordinates with all the other branches in improving effective communication skills of the students with a focus on technical education. The department constitutes qualified and energetic faculty who bridges all the departments and serves the language needs of the students. The computer-aided Language Laboratory has all the required amenities to make students be at ease in the learning environment to come out of their cocoon and prosper.
Along with the above, all the faculty supports the department and the college in all the activities such as periodical counselling sessions, remedial classes, group discussions, industrial ready programme training, interview skills, life skills, core skills……. It is not just studying but learning and discovering oneself is the motto of the department.
| | | |
| --- | --- | --- |
| Designation | Sanctioned | Filled |
| Professor | 3 | 3 |
| Associate Professor | 3 | 3 |
| Assistant Professor | 38 | 38 |
| Total | 44 | 44 |